Event
Performance for your events
An iceRoll counter to innovate in your events
Amaze your guests with iceRoll ! We can personnalize and custumize our counters for your parties. iceRoll is the only way to eat rolled ice creams, choose this new animation to be sure that your event will be a success. We can manage every kind of events (corporates, private parties, etc). The counters fit everywhere because of its compact size. We kept the fundamental to offer you a performance as prestigious as your event.
What iceRoll does :
Delivery of the stall in the place of the event
Install & uninstall the stall
A new show
Free & unlimited ice cream during the party
iceRoll advantages :
We create new receipts on demand to fit better with your event
We customize our stall with your brand identity
We personalize the cup with the logo of your company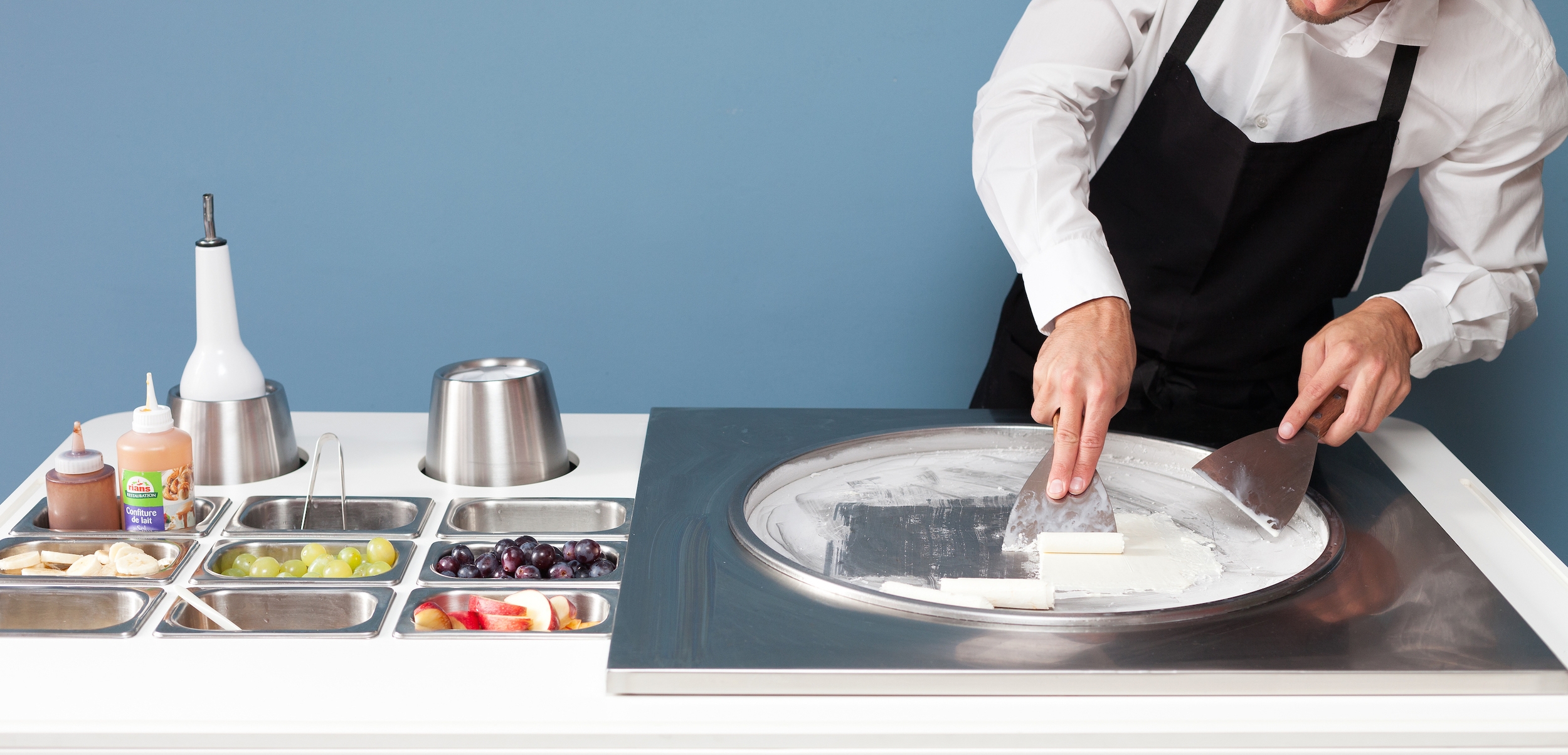 We have developt a stall with the perfect size to be sure it can fit perfectly in every place. It just need a standard plug: 220 volts / 1,3 KW. In that way, you don't need to manage something. We take care of everything !
Tell us everything about your event, we send you a quote.
All the informations goes to our commercial department
Need help? Call Félix : +33 6 58 73 72 15